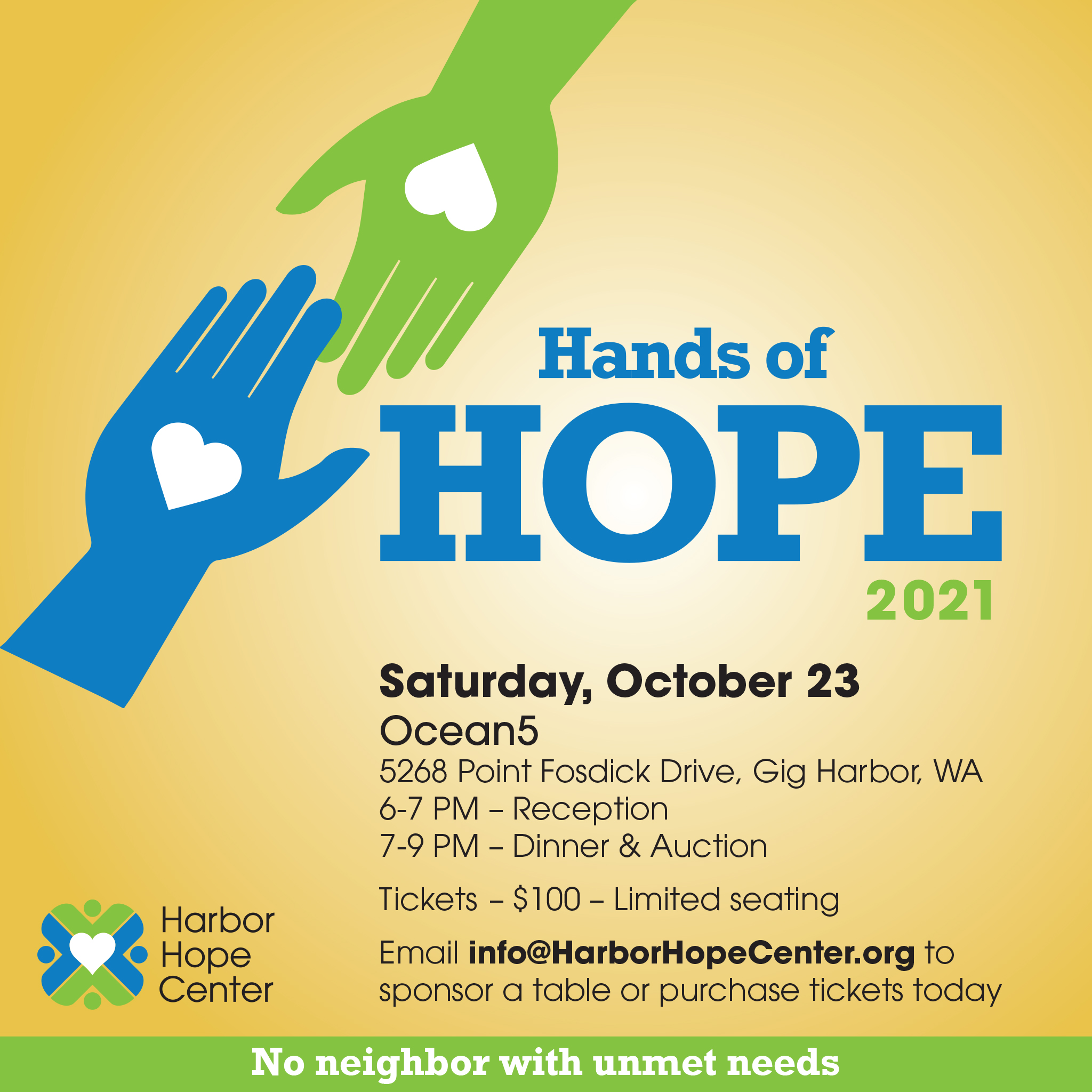 Hands of Hope 2021
Tickets are now on sale for Hands of Hope 2021 You are invited to a fun evening benefitting Harbor Hope Center's life-saving programs for youth and families. A limited number of seats are available for this inspiring gala on Saturday, October 23rd at Ocean5 in Gig Harbor.
Table and other sponsorships are available. Purchase a ticket here: https://pushpay.com/c/63a7607f7d245b6d8cb545fdce085a68/kzUvBPqNgo72CvohV1d9oA
To inquire about sponsorships, or volunteer for this special night, please email: info@harborhopecenter.org or contact Administrative Coordinator, Melissa Starmer, at (253) 225-1805
2020 Hands of Hope Fundraiser
SAVE A HOMELESS TEEN'S LIFE
Check out our GoFundMe Campaign.
HOST HOME
Learn about our Host Home Program and how you can help provide a safe and stable environment for at-risk homeless youth to learn and thrive.
MENTORING
Our mentorship program focuses on helping students and parents develop key life skills allowing them to become self-sufficient and thrive after graduation.
TRANSPORTATION
To help homeless students maintain their daily commitments, our volunteers provide rides to school, appointments, and activities.
CLOTHING
For many of these children, buying clothing is a financial burden. We provide clean, wearable clothing to make student success more likely.
FOOD
Aiming to work collaboratively with other not-for-profit organizations, our food program is designed to fill social service gaps and end hunger in our community.
CHANGE A LIFE TODAY
It is our mission to ensure that no neighbor is left with unmet needs. Your contribution to Harbor Hope Center helps to at risk students and those experiencing homelessness.