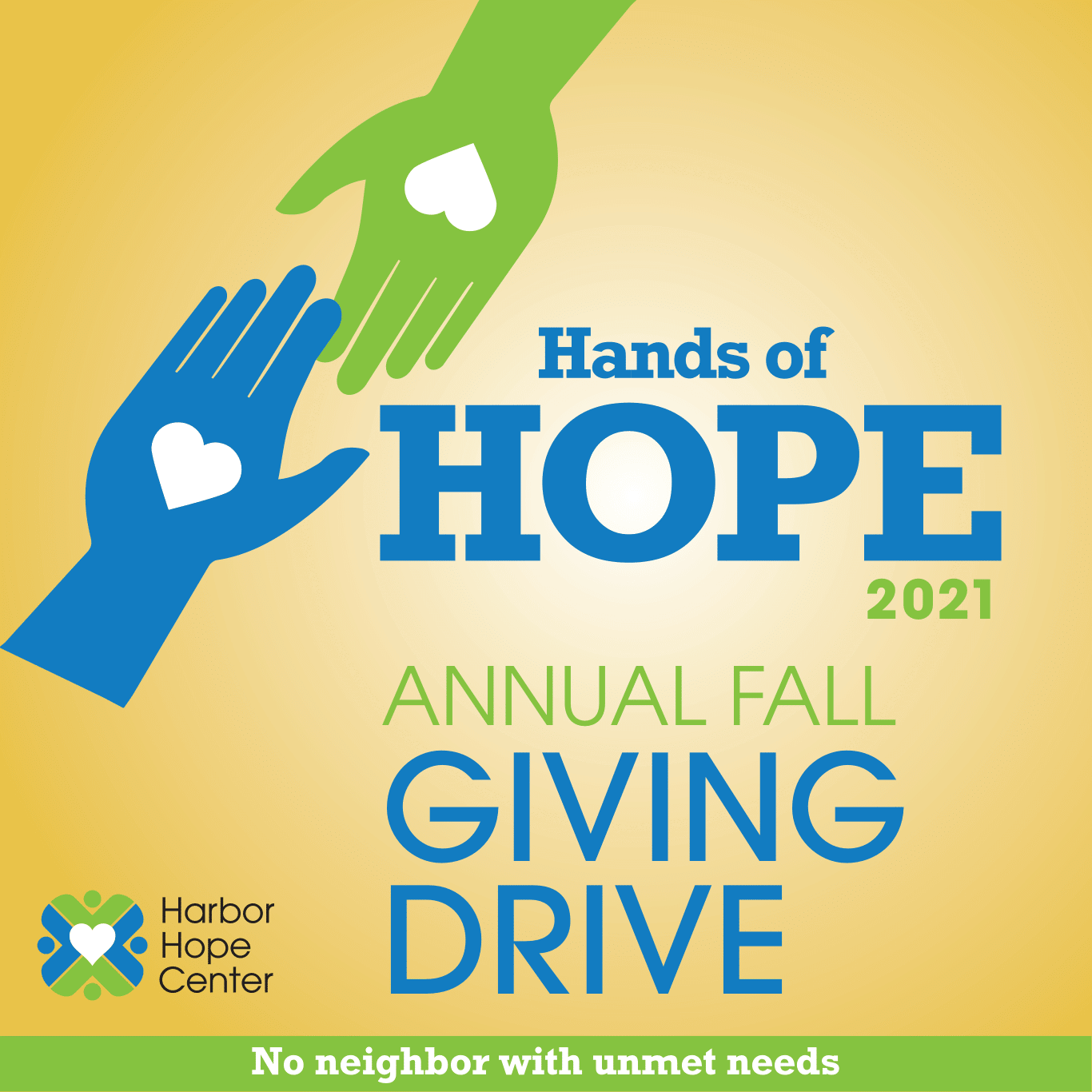 Hands of Hope 2021
Fall Giving Campaign- Saturday, October 23rd through Friday, November 5th.
With community safety in mind we have opted to move away from an in-person event. Please join us online for two weeks of inspiring stories and highlights of how Harbor Hope Center and you are changing lives of students and families. Fall Giving Campaign is mission critical and we invite individuals, businesses and community organizations to give generously and make sure there are no neighbors with unmet needs.
To inquire about sponsorships, please email: info@harborhopecenter.org or contact Administrative Coordinator, Melissa Starmer, at (253) 225-1805. 'Like' Harbor Hope Center on Facebook. follow along on Instagram and visit http://wwww.harborhopecenter.org for daily updates.